For Educators
The nature of the Deep-C Consortium provides rich opportunities for engagement with educators. Deep-C scientists are investigating the issues involved in understanding and protecting ecological communities in the Gulf of Mexico, and the opportunity to create models that make the interaction of the physical, chemical, and biological realms real. As a result, members of the Deep-C community collaborate regularly with members of the K-12 educational community -- conducting workshops, providing lesson plans and activities, and offering real-life research experiences for teachers (and students).

Please print and share our Deep-C Education & Outreach Fact Sheet.
Some of Deep-C's opportunities and resources for educators include:
LESSON PLANS & OTHER RESOURCES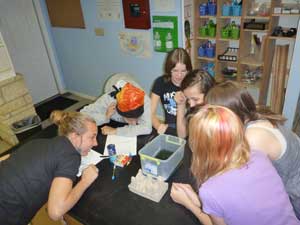 Free and ready-to-use lesson plans and other resources dealing with the Gulf of Mexico.
CPALMS VIDEO RESOURCES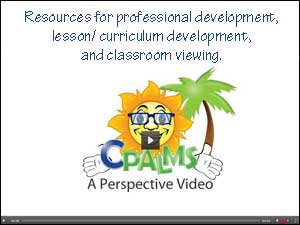 Videos featuring NGSSS science standards discussed by experts.
This email address is being protected from spambots. You need JavaScript enabled to view it. for more information about Deep-C's education outreach program.